Clothing for Alzheimer's & Dementia - Anti-Strip & Incontinence Onesie/Jumpsuit
Regular price
$ 68.98 USD
Regular price
$ 75.99 USD
Sale price
$ 68.98 USD
Unit price
per
Sale
Sold out
Is dressing your loved one a battle?
Is your loved one struggling with the transition to diapers?
Does your love one refuse to keep their clothes on?
If you answered Yes to any of these questions, then this product is for you.
Bear Hug Onesies are designed specifically for loved ones transitioning to incontinence, those that are bedridden, or those that undress themselves at unwanted times.
The suit is designed to lessen the caregiver burden by zipping in the back which reduces agitation while dressing. 
Features include:
Zipper in the back and loops to the front for ease of dressing and undressing
Elastics are specifically designed to not be too tight for those with elephantiasis or swelling of extremities
Clothing label has room for Name Label (especially helpful for assisted living or nursing home care arrangements to ensure the individuals clothes is identifiable)
Comfortable, Cozy and Flexible for maximum comfort 
95% Cotton, 5% Spandex
Sizes are unisex and come in Small, Medium & Large. Two colors - Navy Blue & Burgundy for a clean sleek look. Size chart with dimensions for each size can be found in the pictures.
For instructions on how it works, check out our youtube video. 
Share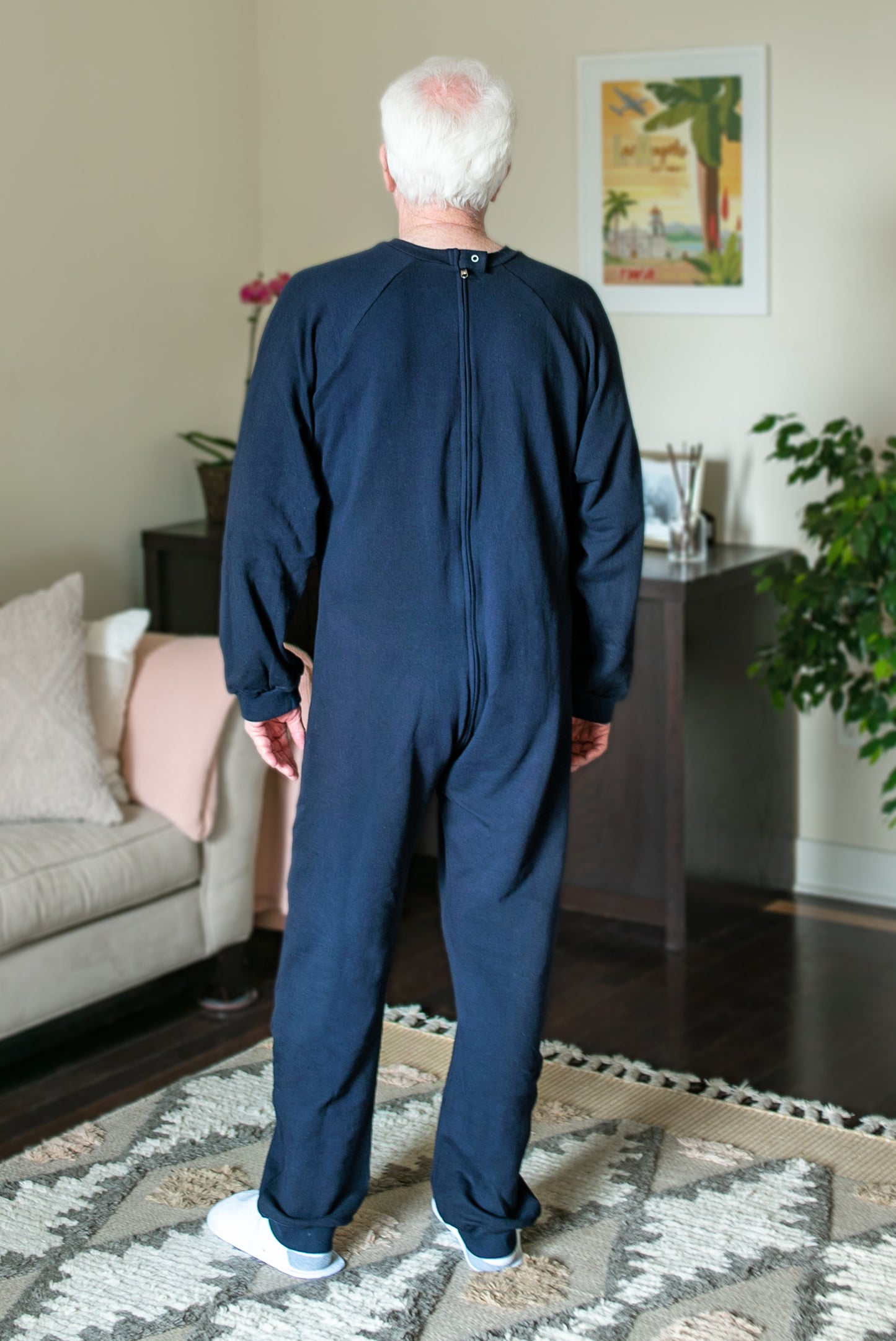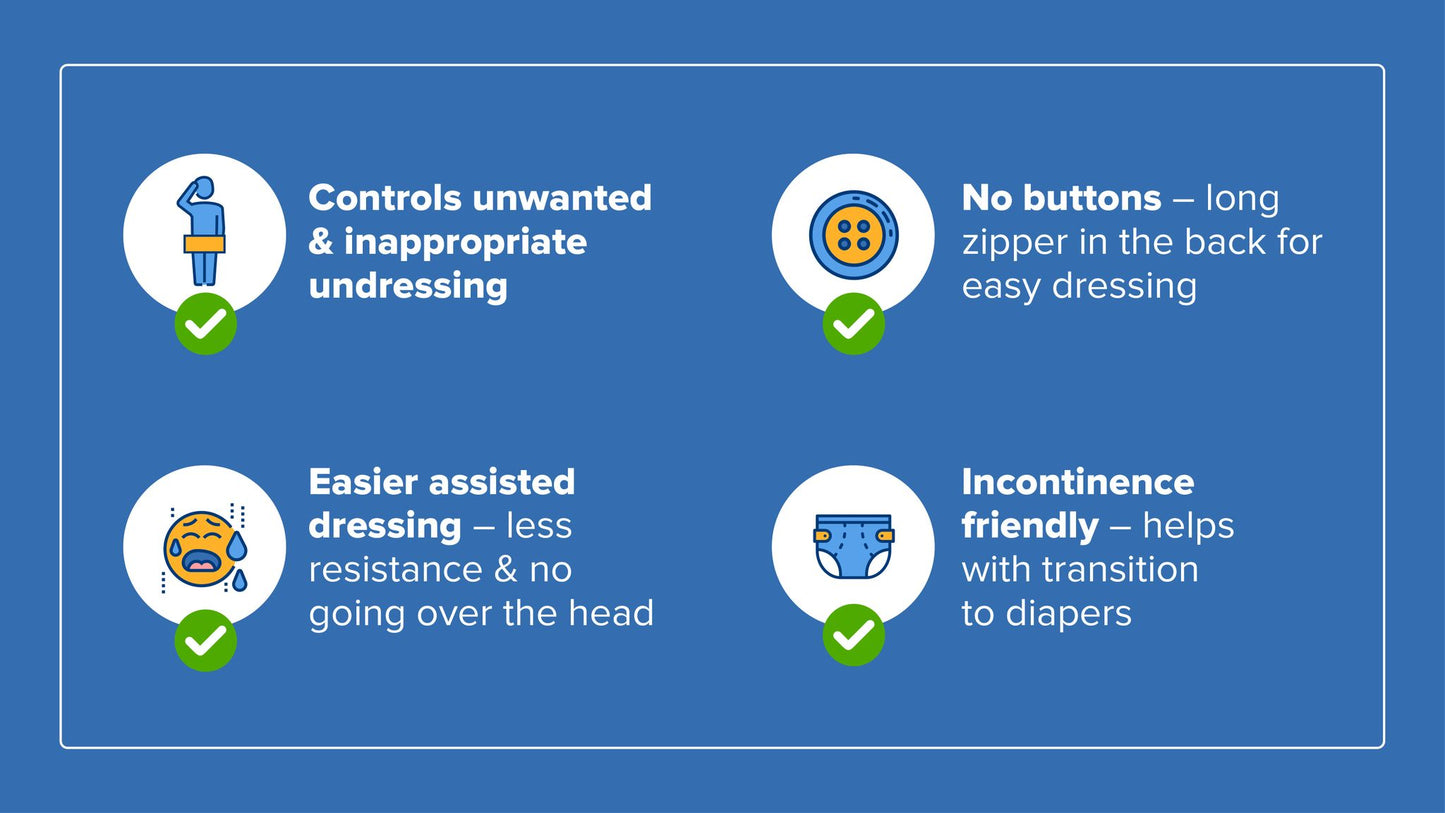 Married to a Houdini
The onesie fits nicely and is comfortable, but my husband is an escape artist and sometimes escapes!
Excellent customer service!
The customer service at Bear Hug is nothing I have ever experienced in my life - extremely fast, personal, caring, (Ana Garcia - you ROCK!), and efficient. The generosity of the company also blows my mind! Thank you, thank you, thank YOU!
Best Onesie Ever!
This Onesie is the most comfortable, soft, stretchy and warm onesie on the market! It iwas perfect for my Dad, who inappropriately undresses himself, digs in his diaper or will stand in front of the windows or door naked. He can no longer do those things because of this outfit! He can have his dignity and feel like a man and be dressed well too!
Review
This adult onesie has been a blessing. My mother in law has Alzheimer's and often would remove her clothes during the night including her diaper. She can't remove the onesie so we all get a good night sleep.